Rink Sponsorship
Highlight your business in the coolest place in town!
Ice Rink Sponsor boards are located above the William G. Allyn Ice Arena.
These signs are sold by the Skaneateles Girls Varsity Hockey team and benefit
the Girls Hockey Boosters and the Skaneateles YMCA & Community Center.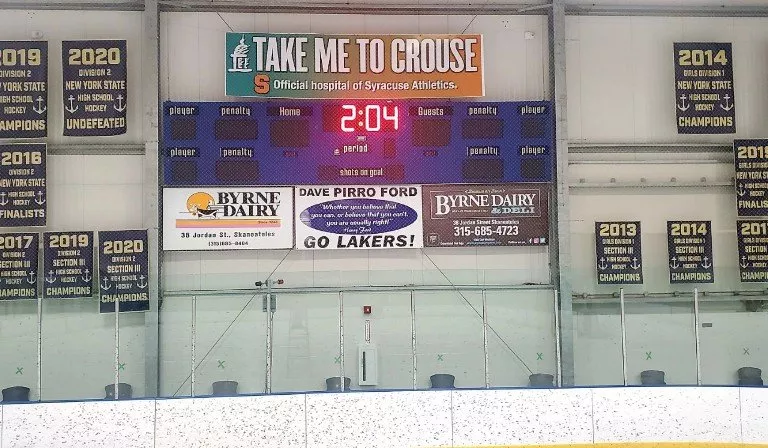 Size

First Year Cost

Yearly
Renewal Cost
4' x 4'
$850
$675
8" x 4"
$1030
$855 
8"x 4' Scoreboard 
1 available
$1300
$1125

12' x 4'

 

 

$2,100

 

 

$1750
Zamboni
$4,000 per year with a 3-year commitment. 
Not Currently Available.
Download Sponsorship Registration Form
New! Advertise in the Duke Schneider Ice Arena
Please refer to the rate chart above,

Advertise in BOTH Rinks and save 50% of the cost of the second sponsorship board.


Sign prices include a white background and one color, for full color please add $80 to the listed price schedule.
To discuss rink sponsorship please email Bill Marquardt